Digitalk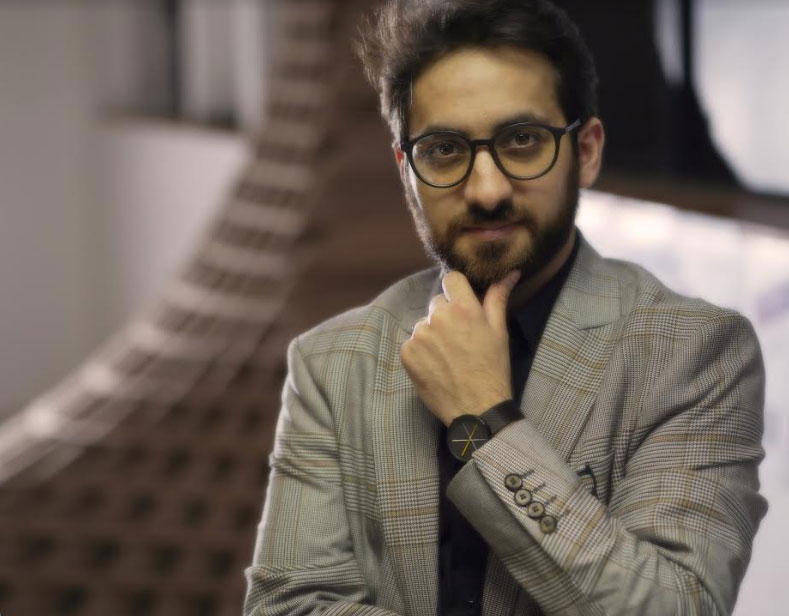 BIO_Ar. SushantVerma
Sushant Verma is a Design Entrepreneur, Architect, Computational Designer & Educator, currently leading rat[LAB] Studio (Research in Architecture and Technology) that investigates intersections of design, art & technology through architecture, interior design and art installations. He holds a Masters Degree in Emergent Technologies & Design from Architectural Association, London and is a former architect at ZahaHadid Architects, London& a Sr. Editor at Arch2O.

He is the founder of rat[LAB] EDUCATION, which is an initiative to spread the idea of computation in design through independently-organized design workshops for professionals and academia. Recipient of MAK Schindler Award from Vienna / Los Angeles and a finalist for AIA Emerging Leaders Fellowship from Chicago, his work is widely published and exhibited in London, Los Angeles, New York, Tokyo, San Francisco, Taipei, New Delhi and Mumbai among other places.

EXTENDED BIO
Since the inception of rat[LAB], which was co-founded in 2012 in London, SushantVerma, collectively with his organization rat[LAB], has so far organized 40+ educational workshops, given 28 public talks / lectures, received 9 accolades / awards, exhibited on 22 occasions, published 6 research papers and has had about 60 media impressions in print and digital. Sushant aims to influence design industries by developing scalable educational models for the underexposed design students in the country as well as use computation as a tool for bringing in social change.

ITINERARY
| | |
| --- | --- |
| 04:00 PM | Registration Begins |
| 04:00 -04:30 PM | Entertainment By Students |
| 04:30 - 05:15 PM | Gathering of Guests in the Green Studio to commence the inauguration of Exhibition |
| 05:30 PM | Exhibition Inauguration |
| 05: 45 PM | Gathering of Guests at Koothambalam for the Design Talks |
| 06:00 PM | Introductory Speeches |
| 06:45 PM | Design Talk by Ar. Takbir Fatima, DesignAware |
| 07:45 PM | Design Talk by Ar. Sushant Verma, rat[LAB] Studio |
| 08:30 -08:45 PM | Discussion panel |
| 08:45 PM | Felicitation Ceremony & Certificate Distribution for Workshop Participants |
| 09:00 PM onwards | Networking along with Dinner |