Asian School of Architecture
and Design Innovation, Kochi
1st
Friday

9:00 AM – 6:00 PM
2nd
Saturday

9:00 AM – 6:00 PM
3rd
Sunday

9:00 AM – 6:00 PM
Ar.Takbir Fatima

Director at DesignAware, an award-winning experimental architecture and interdisciplinary design studio.
B.Arch, CSIIT School of Architecture & Planning, Secunderabad
M.Arch, Architecture + Urbanism, Design Research Lab, Architectural Association in London

Cindrebay Nurture in association with ASADI is excited to present "Fractals Workshop" by Ar.Takbir Fatima in providing Architecture students a hands-on experience with generative design and form finding exercises.

Takbir Fatima is the director of DesignAware. She has lived, worked and studied in Al-Khobar, Hyderabad, Mumbai, Chennai and London. She is passionate about design research, digital prototyping and computation. Takbir has trained in tailoring and carpentry as well. She aims to work on socially relevant projects alongside mainstream architecture. Takbir also teaches architecture and design in India and the Middle east.
Takbir was named emerging architect of the year 2016 by Grohe NDTV Design and Architecture awards and Telangana Young Architect 2016 by the Indian Institute of Architects.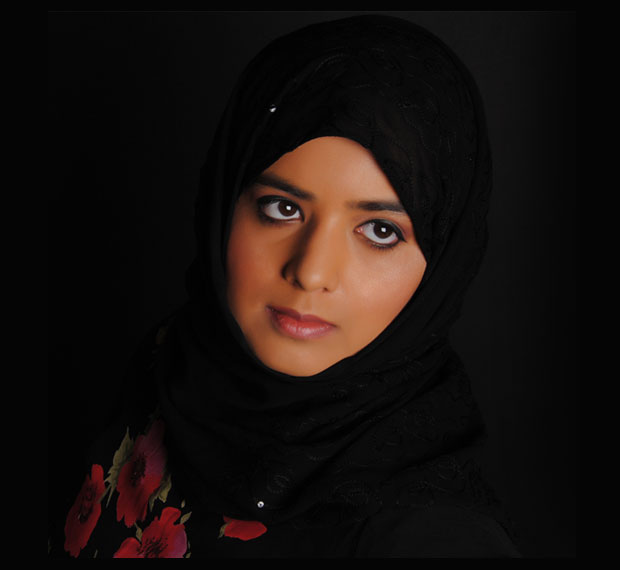 Fractals Workshop Series Brief
Fractals workshop is a series of workshops that is based on generative growth of natural systems, mathematics and algorithm-based aggregation. Fractals is a hands-on workshop, that combines analog and digital methods of generative design where students in groups use readily available, recyclable material and aggregate it repeatedly based on set of rules of growth they develop themselves. The result is a variety of forms from one single unit. The method is inspired from the organic growth of natural systems, parametric architecture, structural systems, mathematics and geometry, and algorithms. The workshop encourages teamwork, computation, design thinking, 3D thinking and logic. The "Fractals Workshop" was featured on the cover of Surfaces Reporter magazine. The Workshop was also a part of the recently concluded Dubai Design Week.
Early bird registration fee is


This fee is inclusive of workshop kit and food
For registrations contact
+91 6238606380 , +91 7034400229, 0484 4070441
+919895776441
Register Now
Schedule
March 1st: Introduction to Fractal Geometry and Workshop initiation
9:00 AM – 6:00 PM

March 2nd: Workshop continuation
9:00 AM – 6:00 PM

March 3rd: Workshop Conclusion
9:00 AM – 6:00 PM

March 4th: Exhibition of Workshop Models + Digitalk - Design Talks by Architects
4:00 PM – 10:00 PM

VENUE:
Asian School of Architecture and Design Innovation,Vyttila Road Opposite OEN Bus Stop Silversand Island, Kochi, Kerala 682019


N.B.
>The workshop is open to students of Architecture, Young Architects and Design Professionals
> Participants are expected to carry laptops and cameras for the workshop.
> Participants are expected to report at specified time on all days.
> Participants must show their registration confirmation email or sms at the registration counter and collect delegate passes before 9.00 am for admission to the workshop.
> Student participants must carry college ID cards.
> Light Refreshments and working lunch will be provided at the venue for the participants.